CANUCKS WEEKEND AT TRIPORT
This past weekend (January 7-8, 2023), TriPort was fortunate enough to participate in the "Canucks Community Outreach Program". It was 2 fun filled days on the ice with our teams being and with Canucks alumni Kirk McLean and of course the one and only "Fin. Our young players were so excited and star struck over Finn, but the parents and coaches faces showed it was Kirk McLean that they were star struck for.
We also were excited to have an on ice session with Kirk and Fin where kids could come get geared up and try hockey. The turn out for this was beyond what we could have expected. we can't wait to see these players again for the 2023/2024 hockey season.
A big shout out to Kirk McLean, Finn, the countless volunteers, coaches and of course the kids. As TriPort president Tanya Spafford puts it, " The best weekends in the arena are when it's loud and chaotic with a plie of kids having a great time playing the best game around!".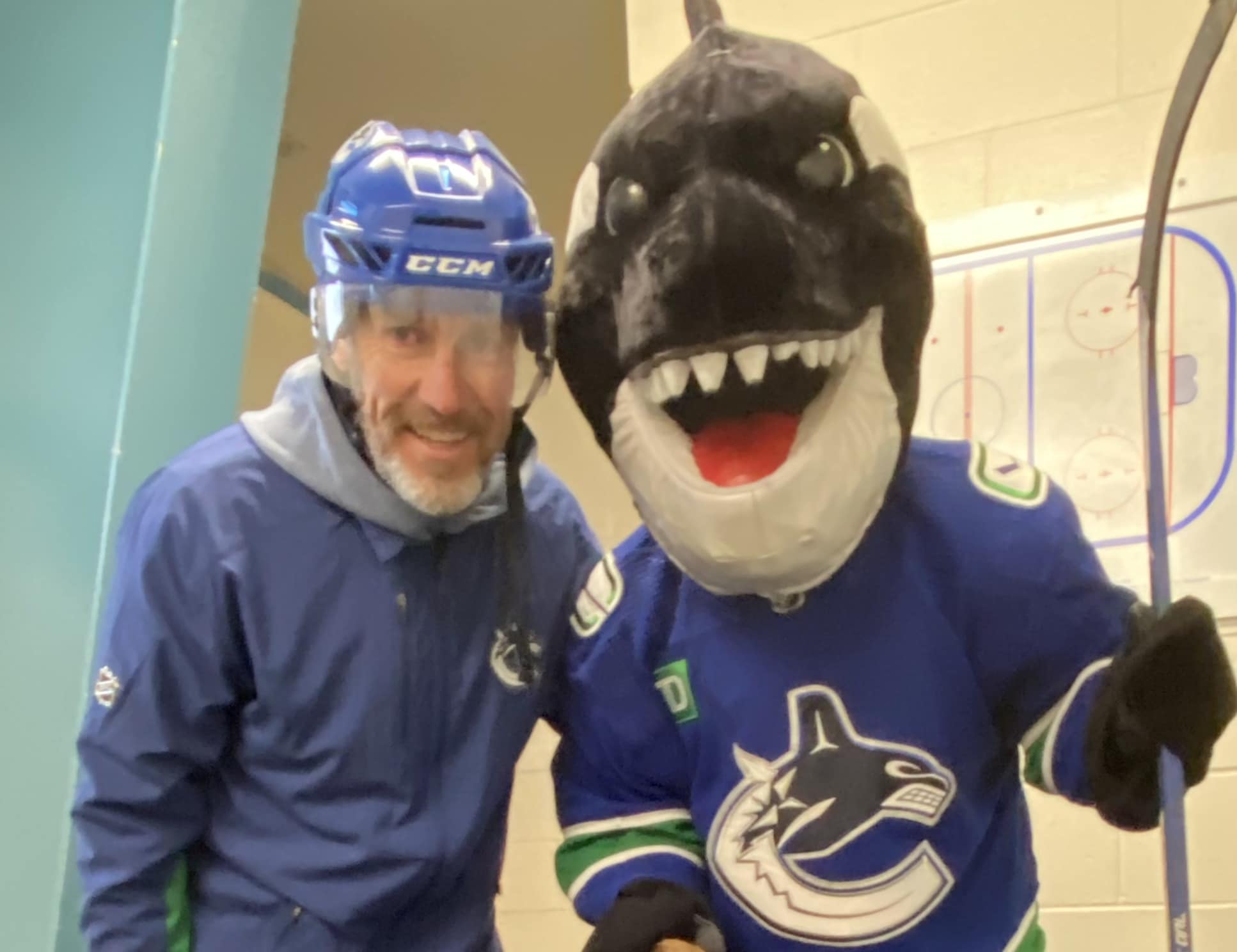 Canucks Alumni - Kirk McLean and Fin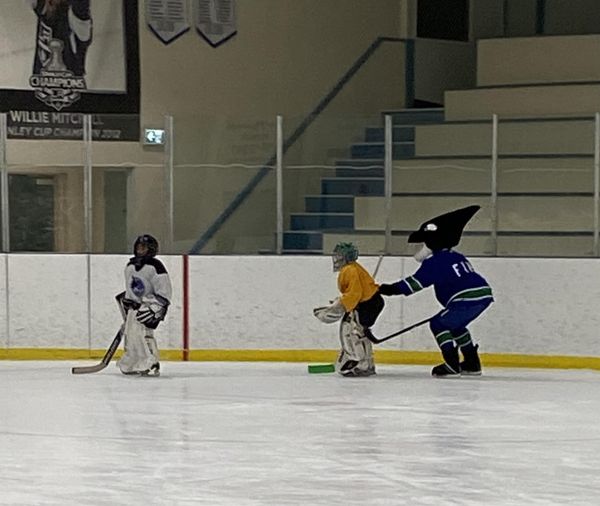 Fin catches a ride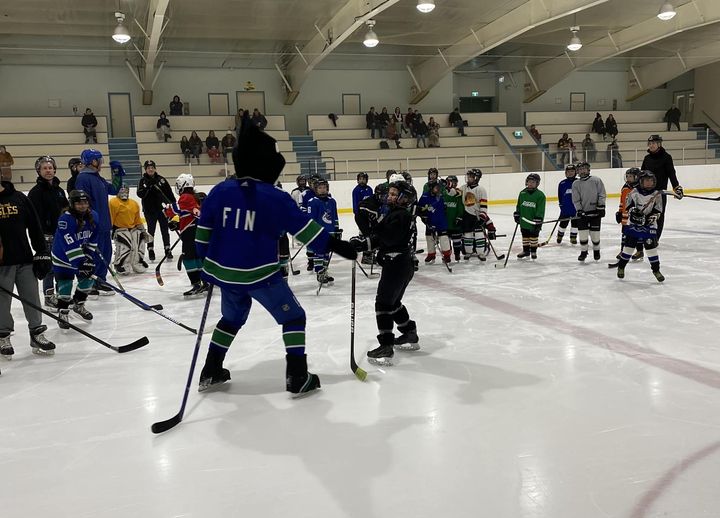 Fin takes some U11's to the "Sin Bin" for wearing the wrong teams jersey.
Overwhelming turnout for the "Try Hockey" skate with Kirk McLean & Fin